AISG
Associazione Italiana per lo Studio del Giudaismo
Italian Association for Jewish Studies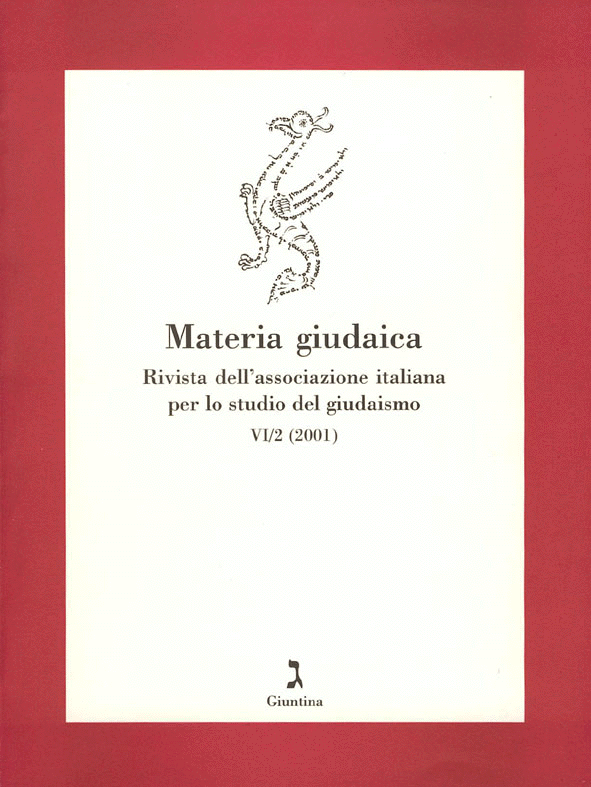 DECLARATIONS OF AISG AGAINST THE BOYCOTT OF ISRAELI SCHOLARSHIP
2008, 2003
Presentation
The Associazione Italiana per lo Studio del Giudaismo (AISG) is a non-profit cultural association. The aim of AISG is to promote scientific research about Judaism, from the origins up to the present.
AISG organizes cultural events and prepares scientific projects, in order to improve the knowledge of the age-old history of Italian Judaism, and to underline its importance for the general development of Italian culture.
The Association holds national and international congresses, and keeps in touch scholars that, both in Italy and abroad, are interested in Judaism in general and in Italian Jewish history in particular.
How to join
Applications are considered by the Executive Committee, which makes elections to membership in October each year.
Full membership is open to researchers who regularly contribute to Jewish studies. It carries voting and nomination rights.
Associate membership is open to all with an active interest in Jewish culture.
For further informations, write to our Secretary.
Publications
AISG publishes twice a year the review Materia giudaica. AISG also publishes the series Testi e Studi.
N.B. To see non-Latin fonts properly, see our rules.
Go to Italian Home Page
European Association for Jewish Studies (EAJS)   <![if !vml]>
<![endif]>
______________________________________________________________________